Organization Development Consulting
Leadership Coaching & Consulting leads both people and organizations through change.
We partner with clients to gather data, define issues, and determine a suitable course of action.  We assess the organization to gather an understanding of the current environment and to identify opportunities for change that will meet the organization's objectives.
The ways in which people communicate and work together are addressed along with process-driven issues.
Team Development
Effective teams have a common vision and their objectives that are aligned with that vision.  But more than that, they work together to meet those objectives; they are accountable to one another in meeting those objectives; and they are dedicated to helping each other meet those objectives.
Leadership Coaching & Consulting will work with you to create and execute a customized Team Development Program that will improve your team's:
Communication
Morale
Relationships
Execution
Alignment
Problem Solving
Effectiveness
Performance
Strategic Planning
Where there is no strategy, there is no plan.  Where there is no plan, there is no compass to guide the organization. To be successful, an organization must have a strategic plan that clearly defines its objectives and a plan to meet those objectives.Leadership Coaching & Consulting helps senior leaders and their teams to identify what they want to accomplish and how they can accomplish it.   We help them focus their organization's energy to ensure that everyone is working toward the same goals.
Facilitation
Many people often complain about attending meetings that do not achieve any useful purpose.  Poorly run meetings waste time and cost companies thousands of dollars in unproductive man-hours. A meeting facilitator can conduct productive and efficient meetings with multiple participants and complex issues.
We Can
Help prepare the agenda
Lead the meeting so that everyone attending participates
Ensure that each participant is heard and understood
Help the participants to gain resolve open issues
Take the group through brainstorming activities to ensure the free flow of ideas
Use problem-solving methods to remove roadblocks
Additional Areas of Facilitation
Problem Solving
Conflict resolution
Strategic planning
Leadership Development
For many of our clients, a combination of Coaching and Workshops is the prescribed approach for addressing both individual and organizational issues. Our Leadership Development Programs are a blended approach that provide the balance necessary to promote learning, while improving participants' desire and ability to change.
After an in-depth assessment of our client's needs and issues, programs are custom designed to get specific, measurable results for the organization and its people.
Typically, programs last for several months and are comprised of a series of workshops supported by individual one-on-one development.  This balance of individual and organizational development is typically focused on teams or entire levels within an organization.
Sample agendas are available upon request.
Myers-Briggs Type Indicator®
Executive Development and Coaching
Work Styles
Teambuilding
Interpretive Report for Organizations
Career Stability

Profiles International
The Profile XT®
Suitability & Job Placement
Coaching
Multi-Job Match
Succession Planning
Pre-hire evaluation: honesty, integrity, attitude toward drug use

CheckPoint® 360° Feedback
Communication
Adaptability
Task Management
Development of Others
Leadership
Relationships
Production
Personal Development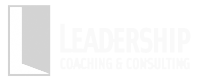 7199 Allison Road
Olive Branch, MS. 38654
Phone: (662) 895-1945
Email: info@developingleadership.com